Learn everything you need to start podcasting with confidence.
I use a simple but powerful four-step method for grokking unfamiliar things fast: Begin, Repeat, Extend, Improvise. This approach helps me keep clarity and focus and avoids overwhelm by building small wins into progressively bigger ones.
Last August I had an idea for a podcast while sitting in a cafe. I had no experience in podcasting but I wanted mine to be as high-quality as possible from Day One, so I got grokking and 6 weeks later I published the first episode of Still Curious. Since then there have been over 20 episodes and more than 1000 downloads. And I'm just getting started.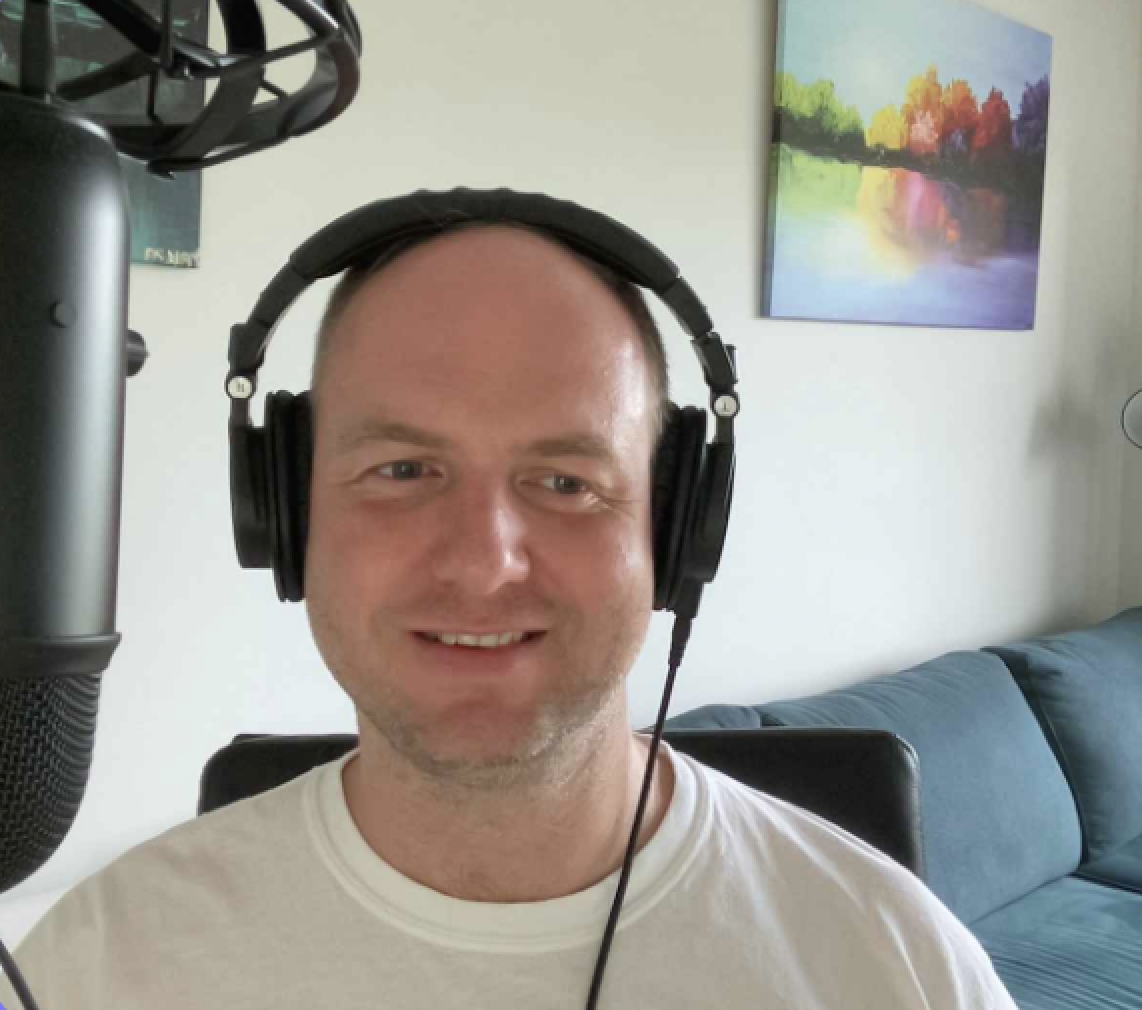 I'm still on my podcasting learning journey, but when I look back I'm already amazed at what I've learned so far. This workshop is my invitation to you to come share in the knowledge I've worked hard for, so you can get started with confidence and avoid making some of the rookie mistakes I've made.
Join me for this 2-hour workshop and I will:
walk you through my methods and show you exactly what is involved in all aspects of producing a podcast, so you can decide if it's for you
lay out the big picture and the detail in a clear and easy-to-understand way so you can avoid sifting through dozens of websites and tutorials piece-by-piece
provide a safe, friendly and fun space to ask all the questions you're curious about (or hope someone else asks because you're worried it's a dumb question)
Save your seat below, show up for the 2-hour workshop, and find out everything you need to create and launch your own podcast.
🗓 Dates and Times
I'm running the workshop twice so you can choose which day is best for you (or you can attend both and take double the notes!)
Option 1 - Mon 27 June / Tue 28 June
Mon 27th: 3-5pm PDT / 6-8pm EDT
Tue 28th: 12-2am CEST / 6-8am SGT / 8-10am AEST / 10am-12pm NZST
Option 2 - Thur 30 June
12-2am PDT / 6-8pm EDT / 9-11am CEST / 3-5pm SGT / 5-7pm AEST / 7-9pm NZST
Can't join live? Lifetime replay access is included in your ticket.
What we'll cover
🎙 Technical - a tour of the tools, equipment and software I'm using to record, edit and publish Still Curious
💭 Creative - how I select guests, prepare for interviews and find the narrative for each episode
⚙️ Operations - a step-by-step walkthrough of the exact process I use to create an episode of Still Curious, from start to finish
📈 Growth - a behind-the-scenes look at my analytics dashboards and the strategies I use for promotion and audience engagement
💡 Learning - mistakes I've made, things I've learned by doing and advice I would give my past self if I were starting from scratch today
---