Grokkists are people who lead with curiosity and follow our enthusiasm.
We have squiggly stories that range across several fields of interest that we go around cross-pollinating like hummingbirds.
We are whole brained and whole hearted people who mostly just want to make things around us better for everyone while also ensuring that we never get bored.
We are used to going around in quiet fear of being asked 'so what do you do?'
---
Grokkist™ is a self-funded social enterprise that strives to build and furnish an online home where grokkists the world over can show up on our own terms.
A place to find inspiration, feed curiosity, connect with incredible people, and gain the clarity and confidence to move forward and unlock your grok.
Grokkist was founded in 2022 by Danu Poyner, a lifelong grokkist whose career is squigglier than a Norwegian fjord and who eventually realised that starting a company to deal with this phenomenon is the only way he's ever going to get any peace.
👋 A note from Danu, our founder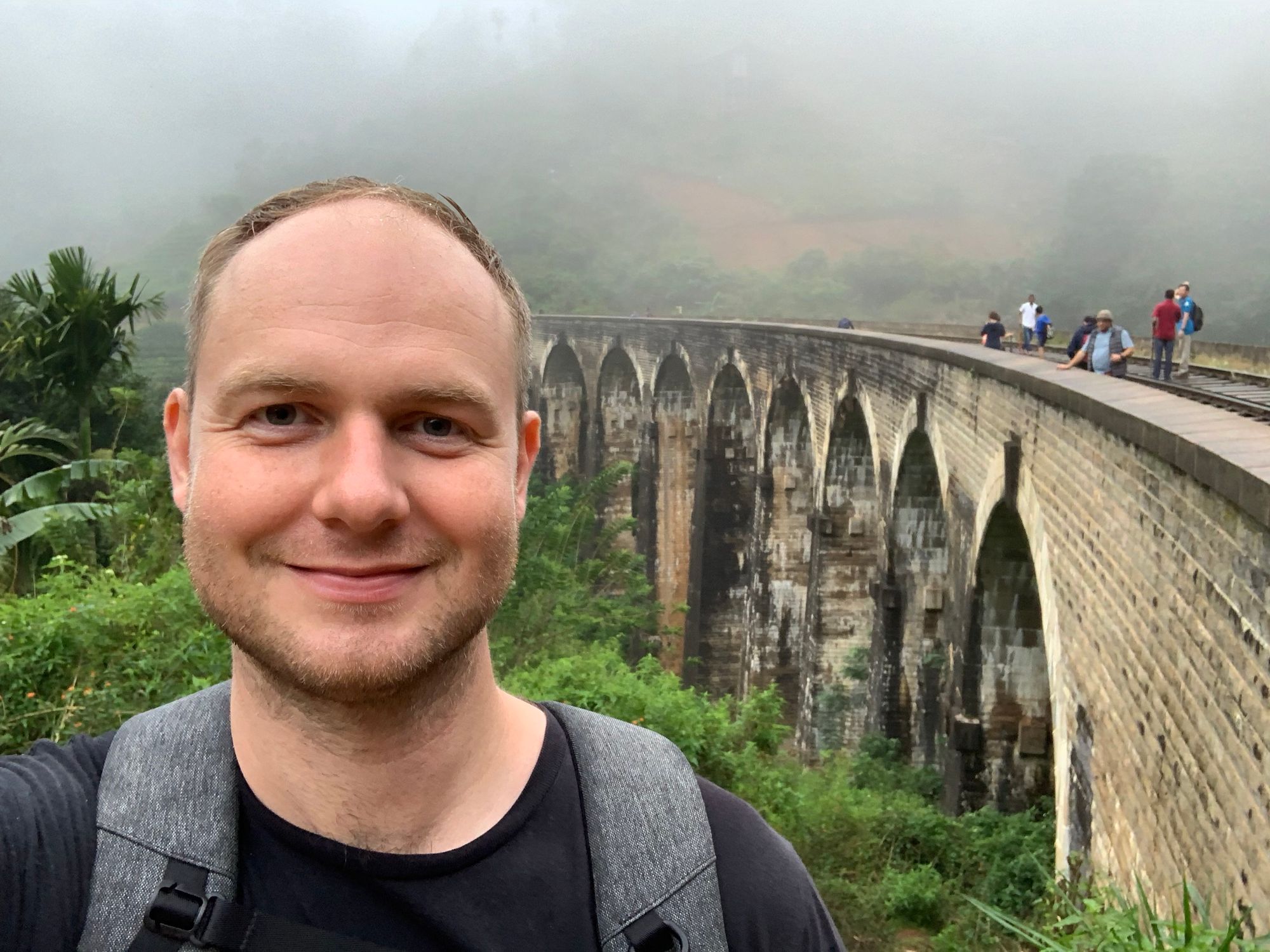 I've spent a significant part of my life walking away from things I was good at but that weren't working for me – sometimes at speed.
I've left numerous jobs, dropped out of several schools, and restarted my professional career multiple times, because sometimes knowing what you don't want is more crucial than knowing what's next.
But eventually, I grew tired and bored of going through that cycle.
I also became weary of watching my friends struggle with similar challenges in their own lives. So, I decided to create something fun, affirming, and empowering that all of us could run towards.
All these experiences led me to establish Grokkist in 2022, although I didn't fully grasp my "Big Why" right away. At the time, I simply had two persistent questions that had been haunting me for years:
Why do some people manage to keep their curiosity alive as adults in a world seemingly designed to suffocate it during childhood?
What would it look like to create an education system focused on igniting the soul's passion rather than just passing tests?
As it turned out, asking these questions aloud would quickly connect me with fascinating people and take me to incredible places. This journey continues as we work together to speak something beautiful into existence.
Despite never letting school interfere with my education, I have also nevertheless accumulated a variety of degrees and other professional credentials which I am more than willing to retrieve from their tube in my cupboard should anyone wish to look at them.
-  Danu
What happens here?
Grokkist is built upon three pillars of action:
Articulate what it means to be a grokkist. Help self-identified grokkists manage their psychology, self-actualise and achieve their potential through greater self-understanding.
Connect grokkists to each other and into a world of external learning, work and social experiences and opportunities that respect and reflect their way of being.
Partner with grokkists to co-create grokkist-first learning, work and social experiences designed set the soul on fire. We call them grokkables.
It's still very early days, but the vision extends a long way. Right now, the focus is on creating a thick membrane of community among a small band of pioneer grokkists, while building out the website resources and laying the groundwork for growing a community that creates value for grokkists at every level.
About the company
Watch Grokkist Founder Danu Poyner's presentation below for an update on:
Why Grokkist exists and so what?
Business model and company structure
Performance and financials
Future plans and pipeline
How can I get involved?
If you support what Grokkist is about and want to help, here are some practical things you can do:
Subscribe to the newsletter if you haven't already and subscribe to Still Curious on your favourite podcast service
Tell your friends! Forward the newsletter, share Grokkist stuff on socials, leave a rating or review of the podcast - it all makes a big difference.
Share your thoughts on what you love about what I'm doing here and what resonates with you
Become a Become a Grokkist Supporter for just USD$3/mth. Your contribution gives both a financial and a symbolic boost to Grokkist's development.
If you or your organisation are doing work on reimagining education, consider becoming a Reimagine Education member so I can highlight your work to interested grokkists. (membership page coming soon, meanwhile DM me)
Consider contributing content to the newsletter or being a guest on the podcast
Get in touch if you want to work with me on co-creating a grokkable.
Put your hand up to help out with community admin, social media, content production, marketing etc, or whatever you're good at. I can use all the help I can get.
If you're well-placed to provide more substantial financial support or investment and our values and interests are aligned, I'm happy to talk shop.
Right now, the best way to get in touch is to send me an email or slide into my DMs on LinkedIn or Insta.