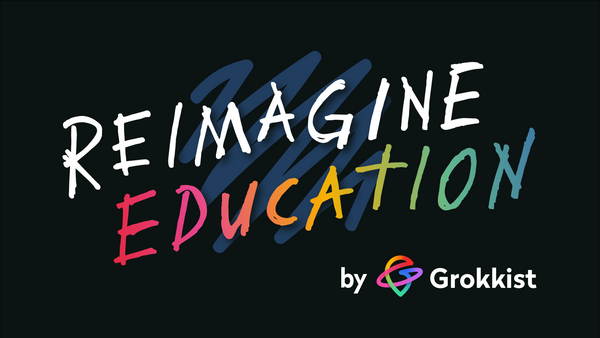 ❤️‍🔥 Reimagine Education
We're connecting teachers, learners, reformers and radicals from all walks of life to creatively reimagine what grokkist-friendly education looks like.
💡
Did you know?
The Ancient Greek word
scholé
, from which we get the word
school
,
originally meant
leisure for learning
.
Never let school interfere with your education
We know the best teachers can connect us with any topic and get us excited about it.
But for many grokkists, formal learning environments can often ruin the joy of learning by stifling curiosity, smothering creativity and suffocating imagination.
Even those who do well within the traditional system know that educational institutions can often get in the way of connection and make it harder for great teachers to create the learning moments that light us up.
At Grokkist, we want to:
Create member profiles for people and organisations who are doing amazing grokkist-friendly work to reimagine education, and provide warm introductions to their work
Partner with members to design, create and host grokkist-first educational experiences – we call them 'grokkables'
Scroll down to explore profiles for our current members.
🙋🏼‍♂️
Want to become a member and showcase the grokkist-friendly things you're doing to reimagine education, or co-create a
grokkable
?
Get in touch
and let's talk.