Listen Now
About the Episode
Key Topics
What theatre has taught Myles about dealing with emotion in corporate workplaces
The teaching and customer service techniques Myles learned at Apple as a Creative Trainer that he still uses in everyday life
Why change management is the confluence of everything Myles has learned about 'people problems' throughout his squiggly career
Detours and Tangents
What's involved in being a motion capture and medical role-play actor
The logistics of transitioning a large network of cemeteries back to the office after remote working during the pandemic
Why travelling to India changed Myles' life
The similarities between what makes an immersive theatre experience and an immersive learning experience
Recorded 14 September 2021
---
Episode Digest
Myles' squiggly career
Myles didn't have a Plan A growing up, but acting was his driving passion.
He migrated from South Africa to New Zealand at age 14 and took drama classes in high school.
With encouragement from his drama teacher and others in Auckland, he pursued professional theatre training and got in on his second attempt. "I've never regretted it."
While pursuing acting gigs, Myles had a stable part-time job at an Apple Store in Melbourne as a Creative Trainer, where he grokked customer service skills and adult learning theory.
Interesting acting jobs began to emerge, including motion capture work and medical role-play acting. Doing corporate work highlighted to Myles the value of his deep empathy and experience in human connection and dealing with 'people problems'.
Myles got a project role as change manager for the Greater Metropolitan Cemeteries Trust in Melbourne's return-to-office project after the pandemic.
He got certificate qualifications in change management and project management.
He got a full-time change management role at the Australian Energy Market Operator.
Myles stays connected to theatre in his role as Vice-President of TBC Theatre, an independent theatre company started in 2014 which specialises in working in non-traditional theatre spaces, especially site-specific immersive theatrical productions.
The Red Thread
It's about creating human connection.
Myles thinks of formal knowledge frameworks as parallel to an actor's preparation techniques - how you come to a stage. But it doesn't fill in the blanks and just following the framework to the letter doesn't mean you're going to be successful.
To be successful in implementing anything, you need to have an understanding of the people. "There's people on either end of that implementation and you've got to connect one to the other in a way that is humane."
Myles strives for 'centricity of presence'. Ultimately you want the audience to forget that they're watching a show. In very well-designed training you can accomplish the same thing. Those are the moments that any educator wants and where you can create a brain explosion for the people learning.
Change management is the accumulation of all of those different skills.
Decisive moments
There weren't many performing arts opportunities in South Africa when Myles was growing up and a professional arts career certainly wasn't considered a viable option. But from the very first drama class in NZ high school, it opened up a whole new world to Myles.
When he was a young actor 17yo struggling with a scene that had emotionally mature themes in it beyond his experience, Myles' acting teacher told him the scene was about connection. That moment stuck with him. Myles now understands all the experiences he has gone through have ultimately been about connection.
Synthesising for strength
"A training in theatre, which encompasses so much of the human experience, was a vital foundation for any and all of the work that I've done since that time, whether it's been in the arts or whether it's been outside of the arts."
Migrating countries twice meant Myles had to work to understand other people's cultural inferences and the differences in language and the connotations of certain words.
"Anything you can bring from a prior place is helpful … I believe any learning is learning that will someday be used to positive effect"
Myles still borrows the phrase "I don't know, let's find out" from his time at Apple. It takes the pressure off in customer-facing roles to always have the answers, and creates a level of vulnerability and empathy that creates connection and makes it possible to find more tailored solutions.
Working at Apple as a Creative Trainer was Myles' first introduction to adult learning theory, including a technique called 'lead learning out', which is a way of getting the person to drive their own learning while the trainer acts as a conduit and a guide to their own learning. He still draws on this.
Not many workplaces train people to deal with other people's grief. No matter how much empathy we're taught for customer scenarios, how do you deal with grief, anger and frustration that has nothing to do with you but that's being directed at you? Myles taps into his theatre experience in empathy and connection for this, which is super useful in managing change.
How Myles likes to learn
Myles didn't do formal change management training at university but grokked some of the theoretical models (eg ADKAR), learned from working with other practitioners and got certificate qualifications where it made sense.
"Get on the internet." YouTube tutorials. Reading a ton of books.
Trial and error - doing stuff. Myles is inspired by Dave Grohl's advice: "get into a good garage and just suck for a while. Be really bad at something and eventually you'll become good".
"Start with your framework and work to internalise that." Then look for the indicators people give you to help you fill in the gaps. For example, what stuck out for Myles when training at Apple was whether the person in his training sessions would ask questions or not - were they naturally curious? That would shape how he approached the rest of the interaction.
---
Stuff We Mentioned
Organisations
Frameworks
ADKAR Model of organisational change management
Books
Quotes
"People will forget what you said, people will forget what you did, but people will never forget how you made them feel." - Maya Angelou
"Life can only be understood by looking backward; but it must be lived looking forward" — Søren Kierkegaard
---
Audio Highlights
Episode appetiser – the excitement when things connect (38 sec)
Myles explains change management to a 10yo (52 sec)
What life-changing learning experience would Myles gift someone? (53 sec)
Challenges of change management during the pandemic (59 sec)
Human connection is what fills in the gaps in formal knowledge frameworks (56 sec)
---
About Myles Tankle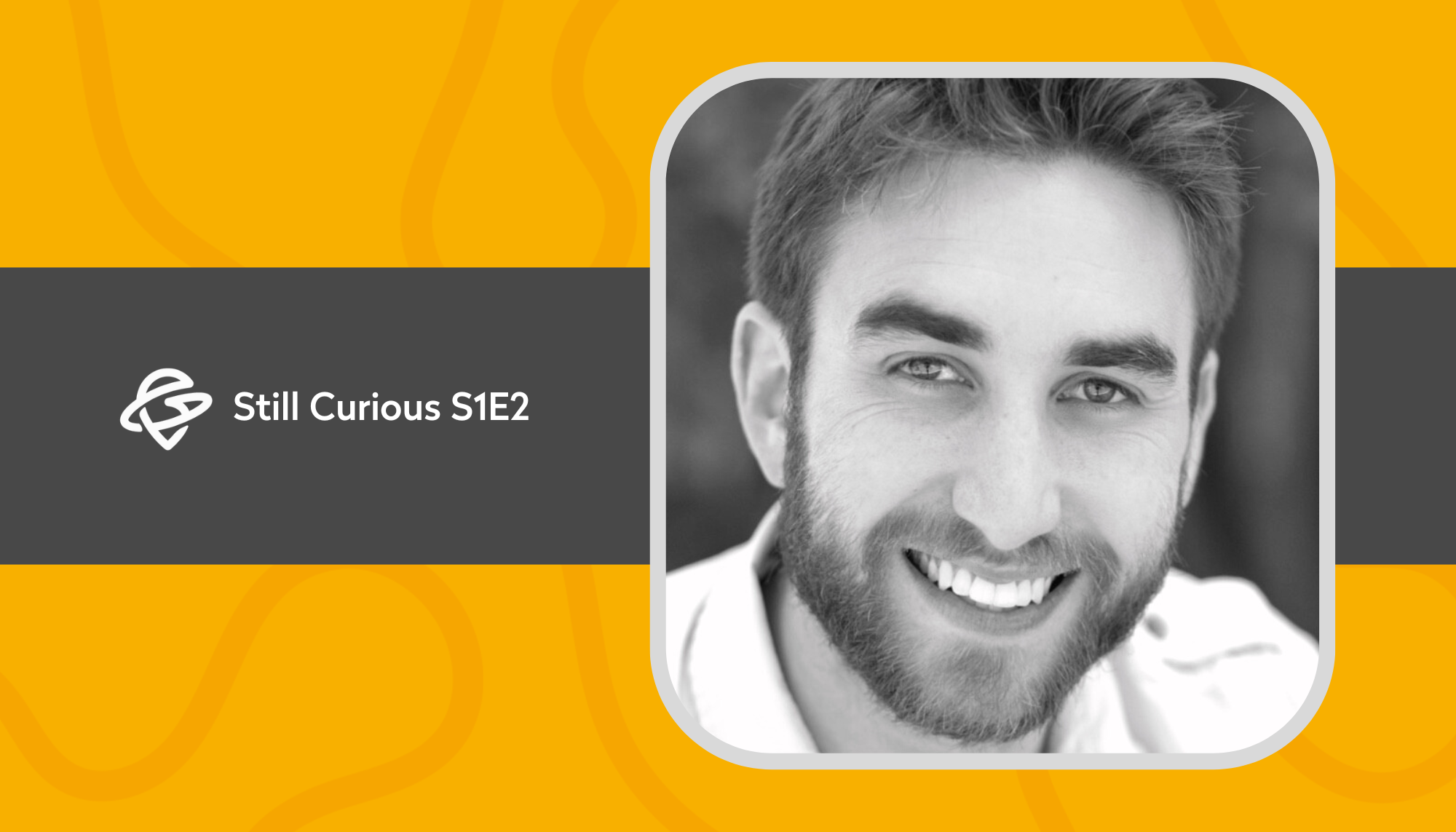 Myles Tankle is a theatre maker, performance capture actor, facilitator and change management professional based in Melbourne, Australia. He is Vice-President of
TBC Theatre
, a collective of arts professionals producing bold theatre productions and audience immersions with a focus on audience experience.
Connect with Myles
---
Interactive Transcript
Note: This is a machine-generated transcript and may contain errors.