Listen Now
About the Episode
Key Topics
The importance of building a fulfilling lifestyle that aligns with your values, freeing yourself from the need for external validation
Erich's experiences growing up in Canada and his squiggly career journey through outdoor education, adventure tourism, paramedicine, and becoming a full-time content creator.
Being an unplanned dad and the challenges and rewards of combining parenting and adventure
Embracing risk and the power of giving someone a supportive nudge when they are at their edge of their comfort zone
Why playing poker is a form of meditation, and the one book Erich read in high school that forever changed his life
Recorded 3 August 2022
---
Episode Digest
I had a moment when I was 17 or 18... go to school, work, retire, and die? Like, that's it?!  I didn't want that.

And I was set on this path of realising it's probably going to be a lot more fulfilling to work or live a lifestyle that you want to be doing instead of just sacrificing yourself for a job or subjecting yourself to a boss that doesn't treat you well.

I didn't want to be unhappy doing what I did. And so all of my jobs were wired with 'let's make sure we're enjoying what we do'.
My guest today is Erich Leidums, who is the content creator behind That Mountain Life, where he documents his family's outdoor adventures and parenting journey in a small mountain town in the interior of British Columbia, Canada.
Today's conversation is all about risk, play and reward. It's about celebrating effort as well as outcome, learning through experience and adventure and building confidence and resilience over time to ride out the inevitable bumps along the way. It's about showing up in the world, building a fulfilling and integrated lifestyle that aligns with your values and freeing yourself from the need for external validation.
I stopped caring about grades. Grades were dead to me. It just didn't matter because I didn't need or want that external validation from a teacher. And so if I wasn't into an assignment and it didn't feel aligned with me, I didn't want to do it. And that's probably why I'm unschooling my kids now.
Erich has been a go-getter from the get go, enterprising and with a background in adventure tourism, outdoor education, river guiding and leading youth on wilderness trips, as well as working as a paramedic. Now he's busy making videos for a living. But for Eric, all the hustle is really about creating a lifestyle that's fun, interesting and fulfilling for him and his family.
Mountain life is slower. It's got movement built in as a value. We're surrounded by mountains. So not only do you have this awe and this awesomeness that's the nature around us, you can also play and interact on the mountains and with the mountains. It snows 20 centimetres and the shops are closed because the shop owners and staff want to go ski the powder.

It's this idea of working to live and not living to work. A lot of people are here for the lifestyle, not just to make a ton of money and maybe have a big career.
Erich's work and lifestyle is all about combining parenting and adventure. The content he creates through That Mountain Life explores themes of conscious parenting, unschooling and pushing and stretching our comfort zones in supportive ways.
One of the most rewarding things I feel like as a mentor and a coach is to be present at the birth of another human being in their flow state or at their edge. So the nudge is when a human is at their edge and maybe they have a story in their head, and they're saying 'I'm not sure I can do this' or 'I'm scared'. I find the nudge is to be that supportive voice.
As usual, this is a conversation that goes on all sorts of tangents while being packed full of surprising substance throughout.
We talk about being an unplanned dad, the business mechanics of being a full-time content creator, why playing poker is a form of meditation, and the one book Erich read in high school that forever changed his life.
---
Stuff We Mentioned
Organisations
Books
People
---
Audio Highlights
Episode appetiser - The importance of enjoying the work you do (26 sec)
Erich explains outdoor education to a 10 year old (53 sec)
The life changing learning experience Erich would gift someone (34 sec)
The most rewarding thing for a mentor or coach (21 sec)
You're never going to be able to please everybody (31 sec)
---
About Erich Leidums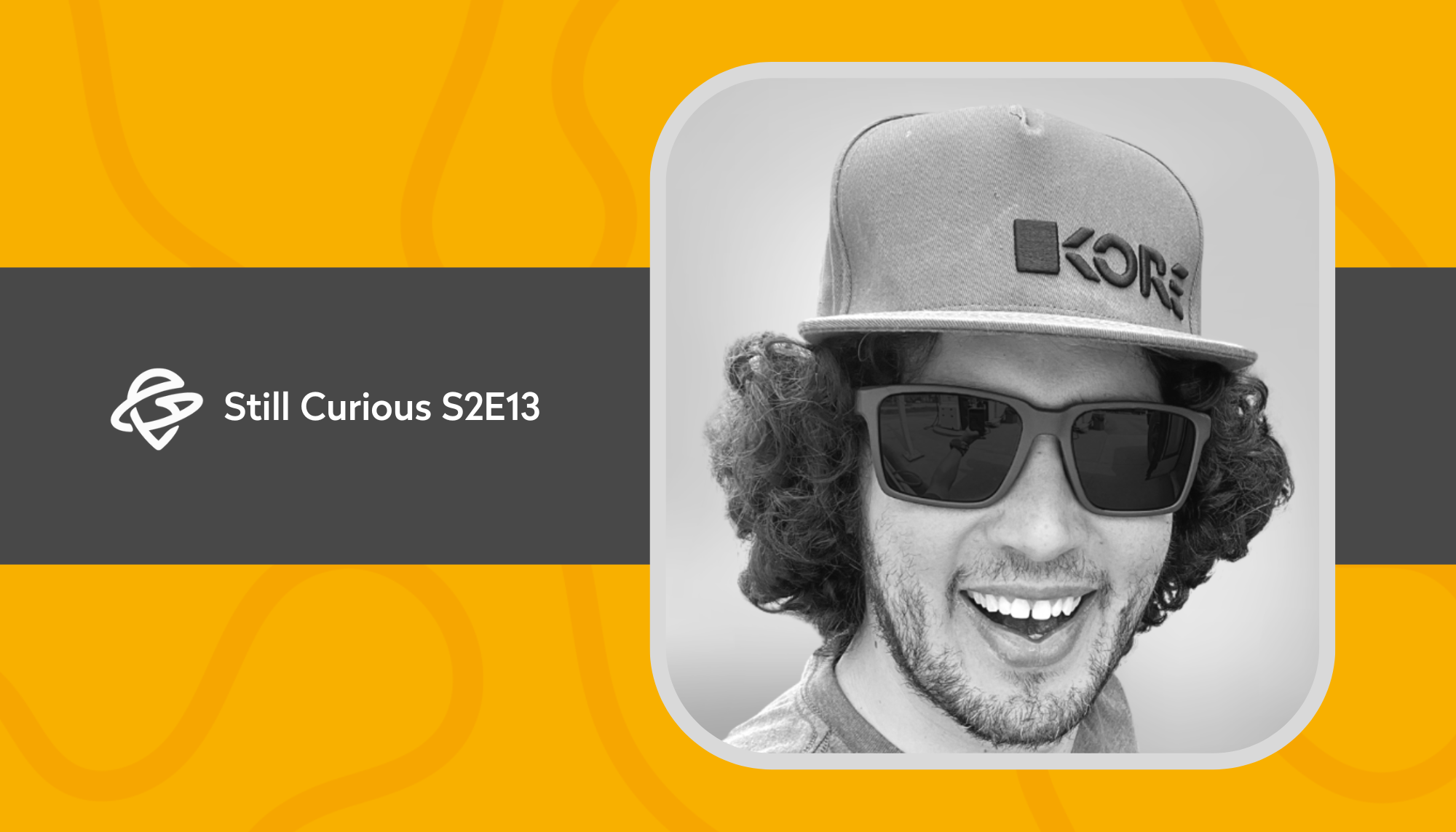 Erich Leidums
is the content creator behind
That Mountain Life
who documents his family's outdoor adventures and parenting journey in a small mountain town in the interior of British Columbia, Canada. Erich has put in thousands of hours to create content for That Mountain Life making videos on YouTube and Instagram that at first, no one was watching. After 3.5 years he is now a full time content creator and social media influencer navigating the world of digital marketing with over 850,000 followers across all platforms. His videos fall into the categories of outdoor adventure, family, conscious parenting, homeschooling, risky play and small town mountain lifestyle among others. Erich has always been interested in the entrepreneurial journey and didn't expect or set out to be where he is today.
Connect with Erich
Website | Instagram | Facebook | YouTube | TikTok
---
Interactive Transcript
Note: This is a machine-generated transcript and may contain errors.