On this page
🎙 About the Episode
Listen Now
Key Topics
What's involved in being an artist, academic and activist on YouTube and TikTok. Musical influences from Bob Dylan to Public Enemy. Why make songs and videos about the history of words and ideas? Getting naughty for nature. Performing rap on tap. Teaching as performance. Meditations on the self and social media. BONUS: Nathan and Danu collaborate on a song about the history of school.
Recorded 25 March 2022
---
🥣 Episode Digest
Nathan's squiggly career
Coming soon
🧶 The Red Thread
Coming soon
Decisive moments
Coming soon
Synthesising for strength
Coming soon
How Nathan likes to learn
Coming soon
Reflections on practice
Coming soon
---
🧩 Stuff We Mentioned
🏢 Organisations
🎤 Interviews
📹 Video
✍🏻 Articles
---
🔊 Audio Highlights
Episode appetiser - Before there was writing, there was literature (23 sec)
Nathan explains what 'didactic' means to a 10 year old (42 sec)
The life changing learning experience Nathan would gift someone (59 sec)
Nathan's Plan A (24 sec)
The most important thing to understand about what Nathan does (32 sec)
---
👤 About Nathan Dufour Oglesby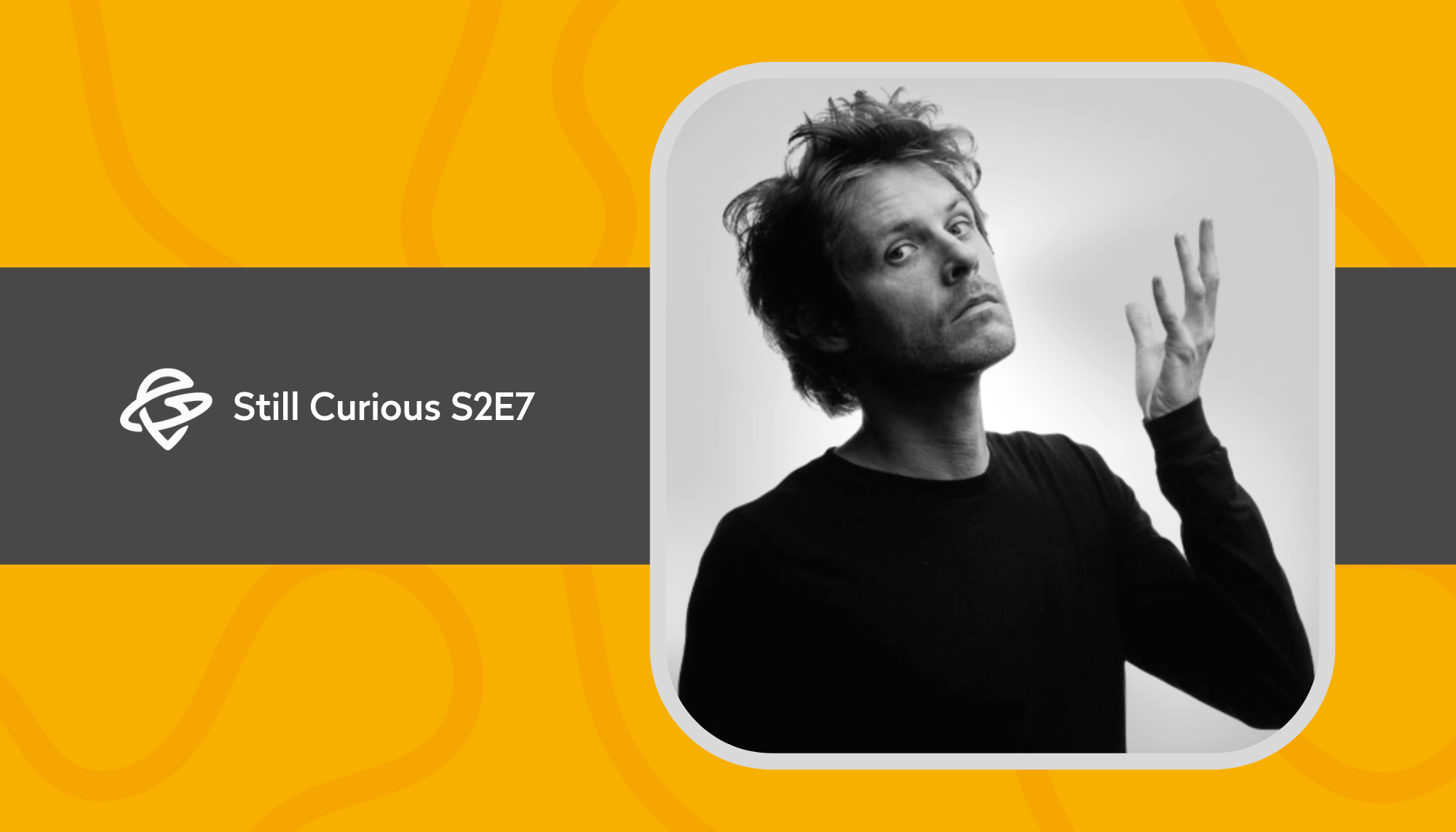 Nathan Dufour Oglesby (aka 'Nathanology') is a poet, producer and professor based in Brooklyn, NY who has built a distinctively didactic approach to hip-hop, using the form to explore concepts drawn from philosophy, history and the physical sciences. He is also one half of 'Nate and Hila' - eco-rappers who take a musical approach to environmental activism.
🤝🏻 Connect with Nathan
YouTube | TikTok | Spotify | LinkTree
---
📝 Interactive Transcript
Note: This is a machine-generated transcript and may contain errors.
⭐️ Leave a Review
Help others like you discover what you liked about Still Curious – leave a rating or review today.