---
You're reading Scholé Supplement, the newsletter that celebrates curiosity, whole-brained and whole-hearted learning, and life as a grokkist.
New here? Learn what we're about, or check out our 5-min music video on reimagining education. We respect your inbox – edit your profile or unsubscribe here if this isn't for you.
---
I'm writing this from New York City.
Alphabetically speaking, NY is only one letter away from my usual home of NZ, but in most other respects it is half a world away.
I'm here primarily to cook up some stuff with Nathan, extending our collaboration into the physical realm for the first time. I'm also enjoying meeting a cavalcade of other grokkist folk in person for the first time.
As delightful and important as in-person connection is, I continue to be heartened by the genuinely deep and meaningful relationships it is possible to build entirely online, such that when things do eventually spill over into 3D space, it's simply an effortless extension and amplification of what already exists.
What matters for building human connection is not whether it's online or in-person, it's all about quality of attention and the experience of care. In an online world of distanced intimacy, it's a practice I like to call digital hospitality.
As more people begin to discover the experience of our digital hospitality (we had over 80 people enrol in Cohort 3 of our Ecosophy course that kicked off last week), a common theme we hear is gratitude that such a space exists.
It's an odd sensation to know deeply that something exists and feel where it wants to go, while not really knowing what it is.
Nathan and I have been thinking deeply about that, and what it all means, and how best to articulate it. The fruits of that work will ripen in due course. Meanwhile, thank you all again for being here and on the journey with us.
-Danu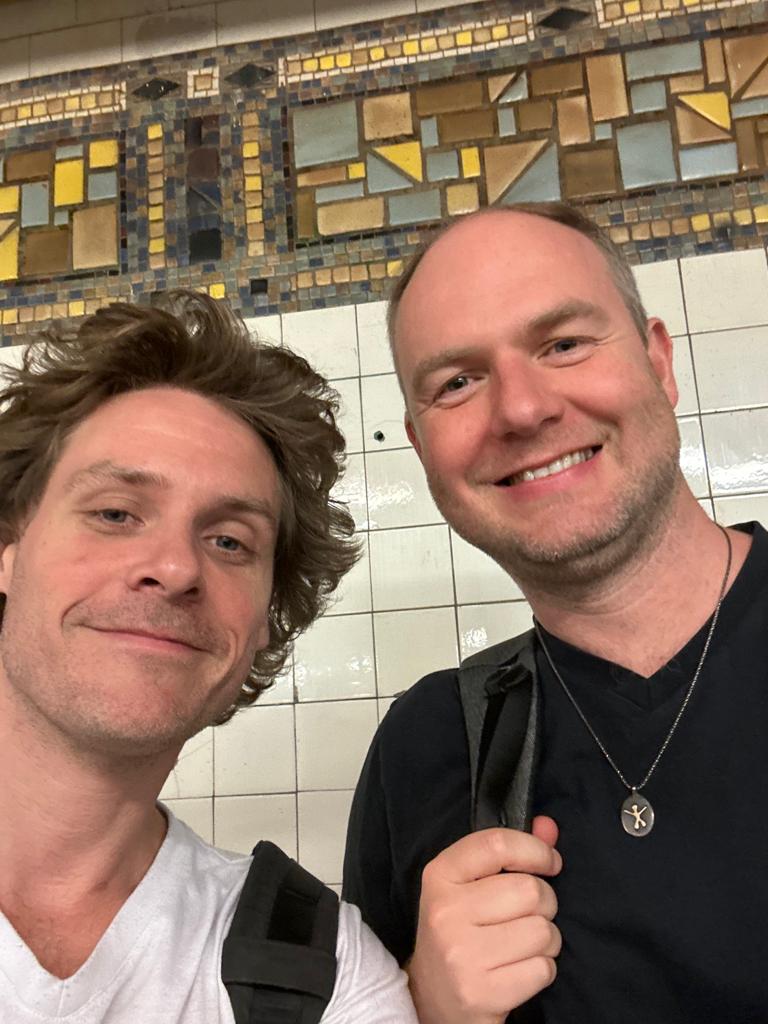 PS: A reminder that our newsletter and podcast are both on reduced frequency for now while we focus on spinning up our community platform, foundational courses, and events program.
👉
In this edition (these links might work better in the
web version
):
❤️‍🔥 A brief note
on sincerity
🗓 Upcoming
events and meetups
🏎️ Want to
test-drive our newest course
?
🍬 And in
Snackables
...
#1 - Nothing is edgier than earnestness
#2 - At heart, we are only seconds apart – affirmations for your Insta feed
#3 - The main, kind of stupid reason projects fail
#4 - Storytelling rooted in a paradigm shift away from human supremacy
#5 - An argument for extra-institutional science
A brief note on sincerity
The feedback I've been getting on the video I made for the Find Your Red Thread course (and the Grokkist site overall as it evolves) has been nice, and also telling.
We're all accustomed to being sold to, and to navigating a world of bullshit, so it's a very noticeable moment when polite-but-guarded interest turns to actual interest.
One of my favourite examples so far:
"It's one of those things that I would only expect to see exist in a sad mba-ish vaguely alluded to way but instead it looks really cool and sincere"
It's a good word – sincere.
Most of us default to expecting insincerity in most interactions we have, thanks to the howling winds of instrumentalism and commodification that have been blowing through our societies for decades, blasting away intrinsic meaning, care, and value.
In response to this, many of us have been filtering for 'authenticity', though the performance of authenticity itself has now become something all too easy to commodify.
Trouble is, the real thing and the performative thing too often look exactly the same. The difference: only one of them is sincere.
Like an 'is it cake' video, it's sometimes hard to tell which is which until you try to cut into it. Then again, checking for sincerity in real life is more often like this.
Many of us unconsciously avoid putting our sincere projects or our sincere selves out into the world, because of the very-reasonable suspicion they will likely get tossed into the void for the equivalent of 10 metaphorical or literal likes.
But equally, many of us are longing for a way to connect with and make sense of what we really care about, and a language and forum with which to express it.
A home for sincere expression is what we're building towards overall.
And, without any irony at all, I should mention that my Find Your Red Thread cohort starts 7 Nov, and it's about precisely these sorts of things. I sincerely hope you will consider coming along.
Upcoming events and meetups
🗓️
For a full list of all our public events shown in your timezone, bookmark the
Events and Meetups space
on the Grokkist Network.

Tuesday 3 October | 9–11am PT (click here for your local timezone)
Tuesday 3 October | 4–6pm PT (click here for your local timezone)
Our next Grok Café meetup is happening this week on Tuesday! (Wed in Aus/NZ) We're running two separate sessions at different times on the same day to suit grokkists in multiple timezones.
Come along and chill out to share a heart space, info-dump each other's passions, or simply discuss whatever you want.

Thursday 26 October | 7–9pm ET (click here for your local timezone)
We like to bring alive the ancient tradition of the symposium in its original sense – an open drinking party for sharing big ideas together!
Bring a beverage (alcoholic or otherwise) and show up as your 'shoes-off self' for a joyful bombardment of collective, organic, and spontaneous sharing of therapeutic wisdom, life experience and unguarded perspectives.
Our theme this time is 'Comfort in Contradiction'
we are each walking bundles of contradictions in search of love and meaning.
What burdens do you currently carry that weigh you down with suffering?
Are you genuinely living life to its fullest, or do you sense the constraints of past choices? Perhaps the source of your suffering in one realm serves as an anchor in another. Can you justify its presence, shift your perspective, or simply release it?

Finding permanent happiness is a false promise. Life is not like that. It's not about finding your balance point in the future. Or the past. It's about living in the present. Now.
How can we free ourselves, and in doing so, empower one another to fully savour the perpetual present?
Want to test-drive our newest course?
❤️‍🔥
Our
'grokkable' courses
are our answer to the question – what would it look like to create a radically accessible and inclusive educational curriculum focused on practical wisdom that ignites the soul's passion, rather than just passing tests?
Hot on the heels of our upcoming symposium on finding Comfort in Contradiction, we'll be test-driving our newest course of the same name!
Comfort in Contradiction is conducted by Lalith Gunaratne, who is a parent, entrepreneur and educator on mindful leadership, ethics, values and sustainable organisations.
Lalith was born into a Buddhist background in Sri Lanka, among a Catholic neighbourhood. He became aware of the practice of mindfulness at age 12, when he was introduced to meditation by a Buddhist monk.
As a teenager, he moved with his family to Canada where, at first, he was enamoured by the material world, but soon encountered the difficulties of being one of the few people of colour in his school, where he was often subjected to racist slurs and discrimination. Lalith was able to find strength and solace in his mindfulness practice, which he used to ground himself and stay present in the moment.
I guess one of the things that I've always lived with, again, going back to that whole uncertainty and impermanence of life, is not to have a grand plan. So I never set goals in my life. Everything evolved by living well now and doing well now in the present time.
Lalith set himself the conscious goal of daring to live a life of personal and professional integrity, which, as you can imagine, has taken him on many surprising adventures.
You can hear more about Lalith's fascinating personal and professional journey in our conversation on the Still Curious Podcast.
Course details
Like our other courses, Comfort in Contradiction will take place over 5 interactive workshops, anchored in a personal action project. Together we will explore:
Balancing our need for comfort and security with the knowledge that life is inherently volatile, uncertain, complex and ambiguous
Exploring a vipassana process of 'knowing yourself' while knowing there is no self
Inventorying our individual attachments, beliefs and identities through a lens of compassionate critical thinking
The problem of taking meaningful action – what does it mean to stand up for things that matter without needlessly putting our lives on the line
Dates and times
The test-drive will run over Nov/Dec on the following dates/times:
2 Nov, 9 Nov, 16 Nov, 7 Dec, 14 Dec
7–9pm ET
Our course test-drives are free of charge (though tips/donations are welcome!) It's a fun way to test out the ideas, pacing, and structure, and collectively figure out what the whole thing wants to be.
We only ask that you are generous with your feedback, and, if you enjoy it, to help us spread the word when the time comes to launch the first full cohort.
Interested? Email [email protected] and we'll put you on the list. You can also DM David Thomas or myself via the Grokkist Network.
---
🍬 Snackables
Assorted awesome links, just because.
#1 - Nothing is edgier than earnestness
A raw, rambling and intelligent personal reflection on earnestness – what I would call sincerity. "A friend once told me that one of the best things I did for him was just ramble excitedly about life when we met for coffee while he was feeling depressed, he said that he found my enthusiasm infectious. It makes me laugh to think about it because I don't remember it at all." Edgelords try to be edgy, and attention-seeking algorithms reward a spiky point of view, but the earnest simply are.
#2 - At heart, we are only seconds apart
The 'Seconds Apart' Instagram account is dedicated to affecting affirmations, creating moments that matter. Worth a follow if you want your feed to poke you in the feelings from time to time.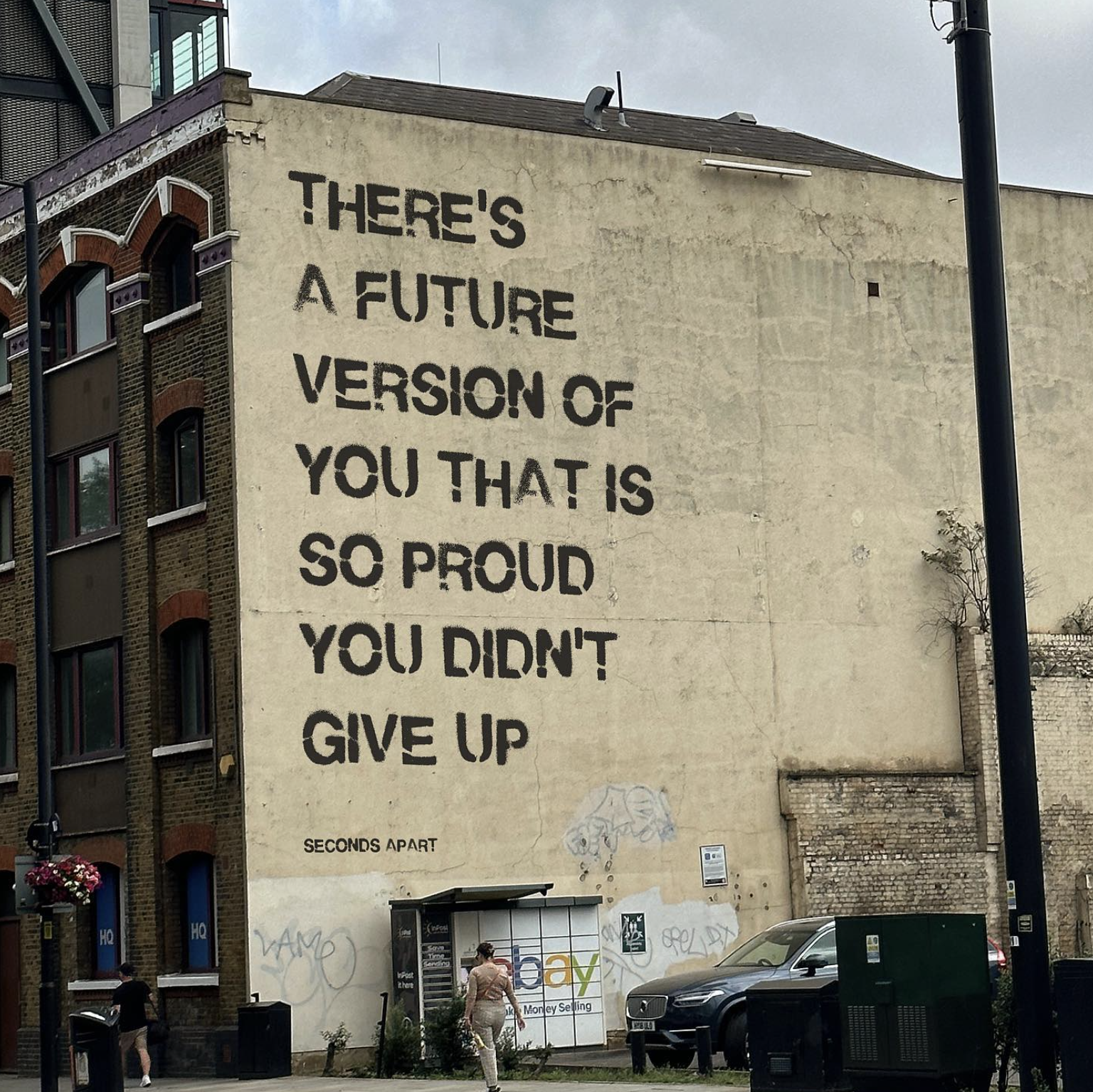 #3 - The main, kind of stupid reason projects fail
It's communication (isn't it always?) In particular, he's describing the kind of project failure that is 100% standard in organisations that run on a constipated emotional culture of fear and suppression (i.e. most of them) where everyone is rationally protecting their own position and not voicing what's really on their mind. As a low-risk antidote, he recommends a simple playing-it-back tell-me-if-I-understand-this-correctly strategy.
#4 - Storytelling rooted in a paradigm shift away from human supremacy
For The Wild is a new media organisation focused on land-based protection, co-liberation and intersectional storytelling rooted in a paradigm shift away from human supremacy, endless growth and consumerism. There's a podcast, films and zines, all amounting to a 'an anthology of the Anthropocene'. Why not start with this podcast episode 'Plastics as Kin', in which Dr. Max Liboiron talks about the realities of the ubiquity of synthetic plastics in a very mind-poking way: whether they are waste or not—plastics are inextricable parts of living systems. (🙏 Emily M and Amanda N)
#5 - An argument for extra-institutional science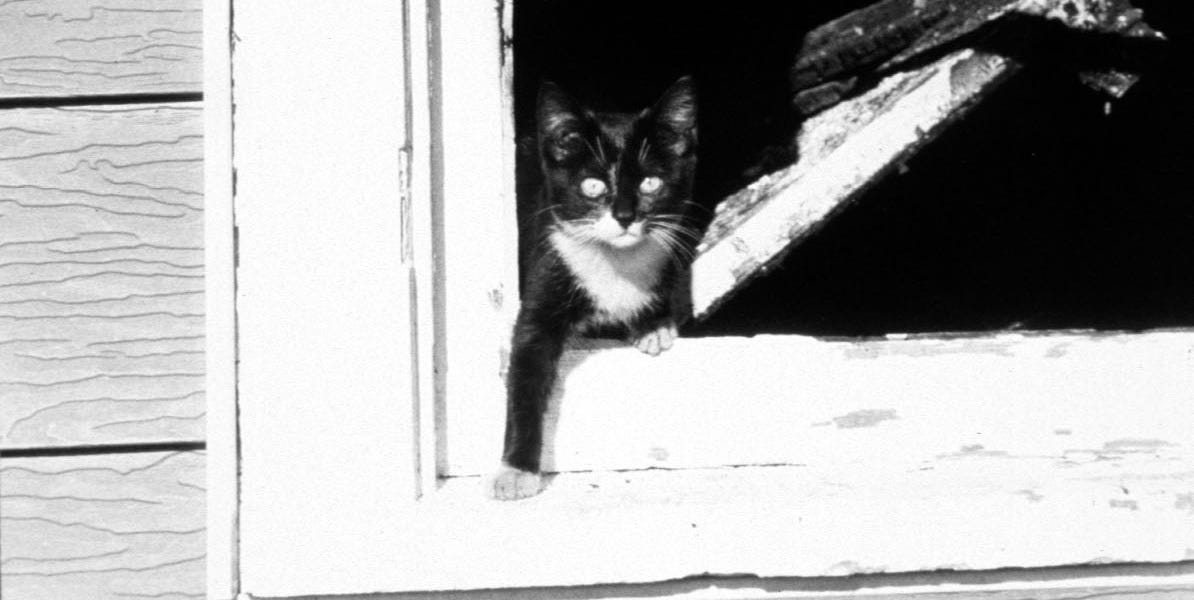 A playfully provocative call for 'every curious human to do science and post it on the internet', with a so-true-it-hurts analysis of establishment science. "Professions are bundles of weak-link interventions; they keep out quacks, but they also keep out revolutionaries. They enforce standards, which tends to make things…standard. They select for a pretty homogenous group of people—in this case, folks who got good grades in college, did research in the right institutions with the right people and published in the right journals. Then they make all those people even more similar to one another, steeping them in the same culture and putting them in competition for the same rewards, like grants, jobs, and citations."
🙋🏼‍♂️
Want to submit a snackable or be a guest editor for an edition? Reply or DM me.
---