You're reading Scholé Supplement, the newsletter that celebrates curiosity, learning and life as a grokkist. New here? Learn what we're about, or check out our 5-min music video on reimagining education. We respect your inbox – edit your profile or unsubscribe here if this isn't for you.
This week I'm thinking about my granddad, who passed away recently after a short illness at the ripe old age of 92.
I have granddad to thank for my confidence with technology.
I am part of the generation that didn't have mobile phones or the internet when we started high school, but everyone had both by the end.
Granddad was an enthusiastic electronics tinkerer and got me into computers as early as 1988, when I was only five.
Much of my own red thread is about using technology to creatively and humanely explore the tension between spontaneity and systems.
In other words, I can trace a clear path from what I do today to those after-school days in granddad's spare room playing Commander Keen and browsing pre-internet bulletin boards.
Miss ya Granddad and love you lots xx
-Danu
A bit of grokkist lore
One of my major areas of focus this year is to create content that explores different aspects of the grokkist experience.
Some people would describe this as building up a knowledge base. I reckon it sounds way cooler to call it the grokkist lore.
Here's a short essay on a powerful reframe that comes up a lot when I talk to people about their red thread.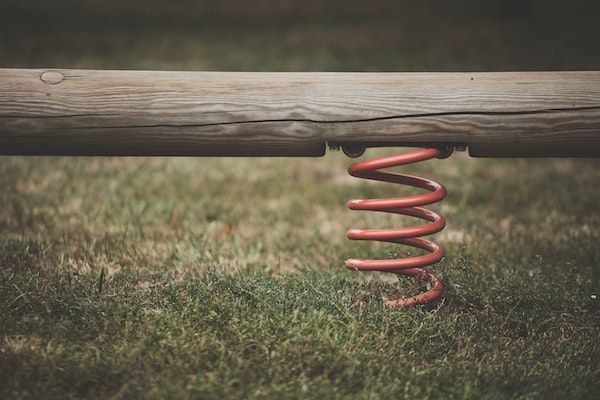 The Art of Ambivalence: Finding Strength in Contradiction
Do you ever feel torn between opposing views on something you're passionate about? Then you'll know the feeling of ambivalence.
Ambivalence is not just about being unsure or indecisive. It's more than mixed feelings.
Ambivalence isn't a weakness. It's strength on both sides.
Just like a see-saw, our thoughts can swing back and forth wildly. But that needn't be a bad thing. After all, a see-saw is supposed to be fun!
As we explore the contradictions within us and give them their free and full voice, we begin to uncover new possibilities.
Let's explore how having fun on the see-saw of ambivalence can help us find our own balancing point.
Keep Reading (4 min) ↗
🌱 Eco-philosophy course kicks off
This week we kicked off the second cohort of our Intro to Philosophy for Ecological Activism course, led by Nathan Dufour, with an amazing group of curious eco-philosophers including regenerative farmers, filmmakers, behavioural scientists, social ecologists, artists and wellness practitioners.
The course aims to address the ecological crisis by bridging the gap between philosophy and activism, moving from the "why" of things to the "what" and "how" of actual action.
Do you ever feel like, especially in this age of so much information, that there's so much talking about stuff, there's so many ideas about what we could do, how we could do it, that it becomes a sort of mind-orbiting wreath of words that gets very hard to lock down into the actual "okay, what do we do tomorrow?"
If you want to join in, it's not too late! You can catch up on the recordings in time for the next session. We're running a pay-as-you-like system so don't let $$ be a barrier to your interest.
Grokkist Supporters Update - 1H 2023
This week I hosted an 'investors'-style update on how things are going with Grokkist as an organisation and where we're going. I covered:
Why Grokkist exists and so what?
Business model and company structure
Performance and financials
Future plans and pipeline
If you missed it, you can catch up with the recording here.
---
My job title doesn't define me: finding joy in diverse interests - Amanda Young | S2E2
The next podcast episode isn't quite ready yet so this time we're revisiting a classic episode from last season.
We often focus a lot on work and people's 'squiggly careers' on the podcast, but as Amanda says, work isn't everything:
"Having to give an elevator pitch of my job to someone is a poor way for me to explain who I am as a person."

"I have always approached a job as something that I do so that I can enjoy my life outside of my job, even when I'm doing work that I find meaningful or that aligns with who I am or my personality in some way."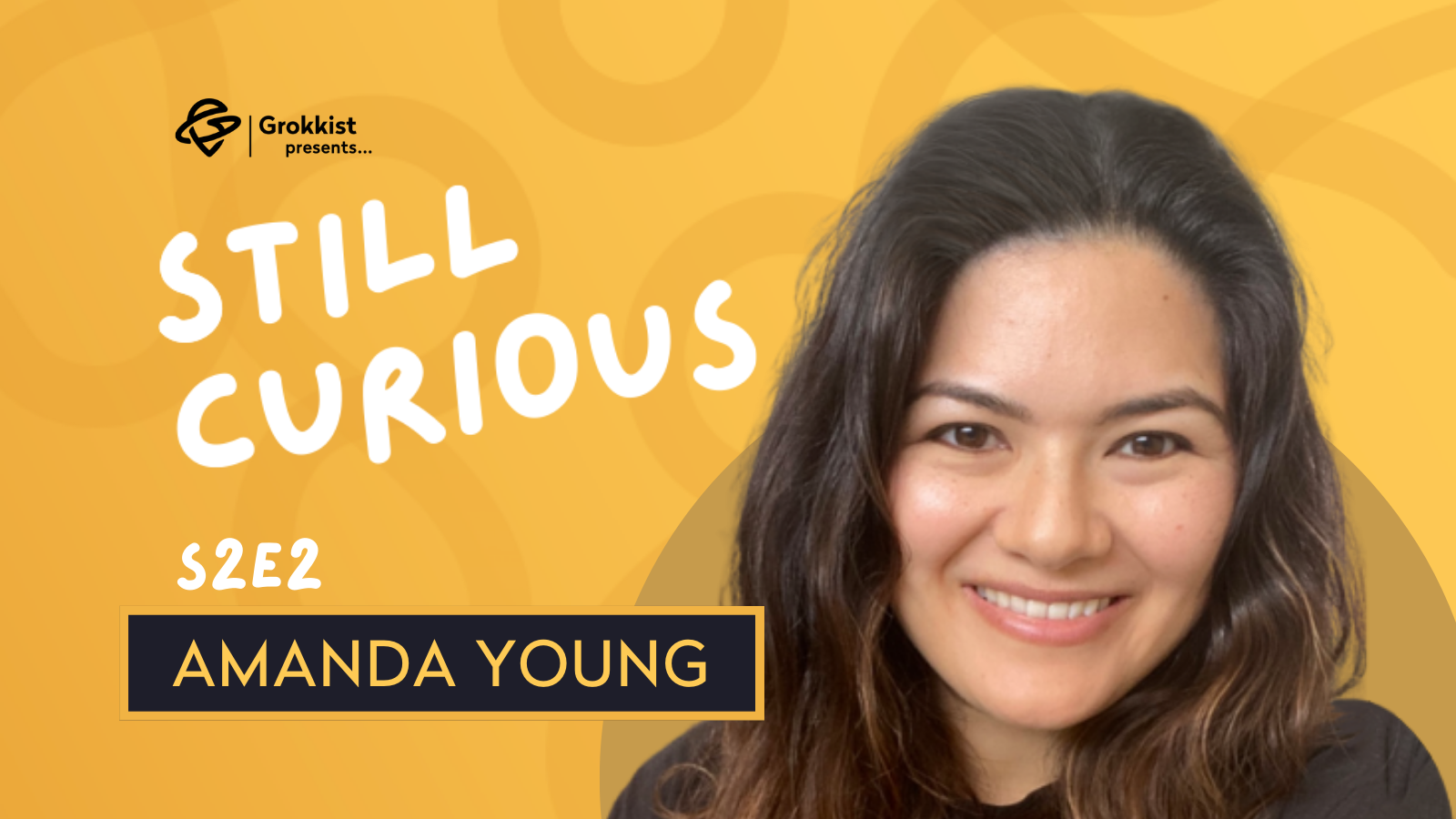 Amanda's approach to life is one of openness, curiosity, and adaptability. She believes that trying new things is key to finding what you enjoy.
Before becoming a Service Delivery Relationship Lead, Amanda was a linguist who researched how language use reflects the wider context of society.
Though she left linguistics, she still draws on it and finds that interpersonal skills are vastly underrated. She is skilled at conflict management and is able to navigate difficult situations with ease.
"A soft skill makes it sound as though it's almost useless. But in fact, I'm much more able to drive an outcome because people want to help me."
When Amanda is not working, she enjoys playing the guitar and other hobbies including baking, yoga and learning French. She finds these hobbies to be a great way to relax and unwind after a long day at the office.
Amanda's experience with learning French also taught her the value of making mistakes.
"I used to think that confidence came from only being good at things. But making mistakes can be fun and funny, and part of the process. It doesn't have to be anxiety-inducing."
Key Topics
Amanda's focus on finding joy both inside and outside of work
The importance of trying new things and embracing mistakes
Amanda's mix-and-match approach to learning new skills
The values of openness, adaptability, and continuous learning that Amanda embodies
We also discuss our mutual dislike of book editions with 'Now a Major Motion Picture' covers, Amanda's mixed-race Australian identity, and her first trip to Vietnam to visit family.
---
Grokkist Network
Events and Highlights
We've been busy setting up a dedicated space for grokkists to meet and connect with each other, and to explore what excites and ignites us in community with others as our shoes-off selves.
We're just getting started – all grokkists are welcome to join as we collectively figure out what we want this thing to be.
Featured Event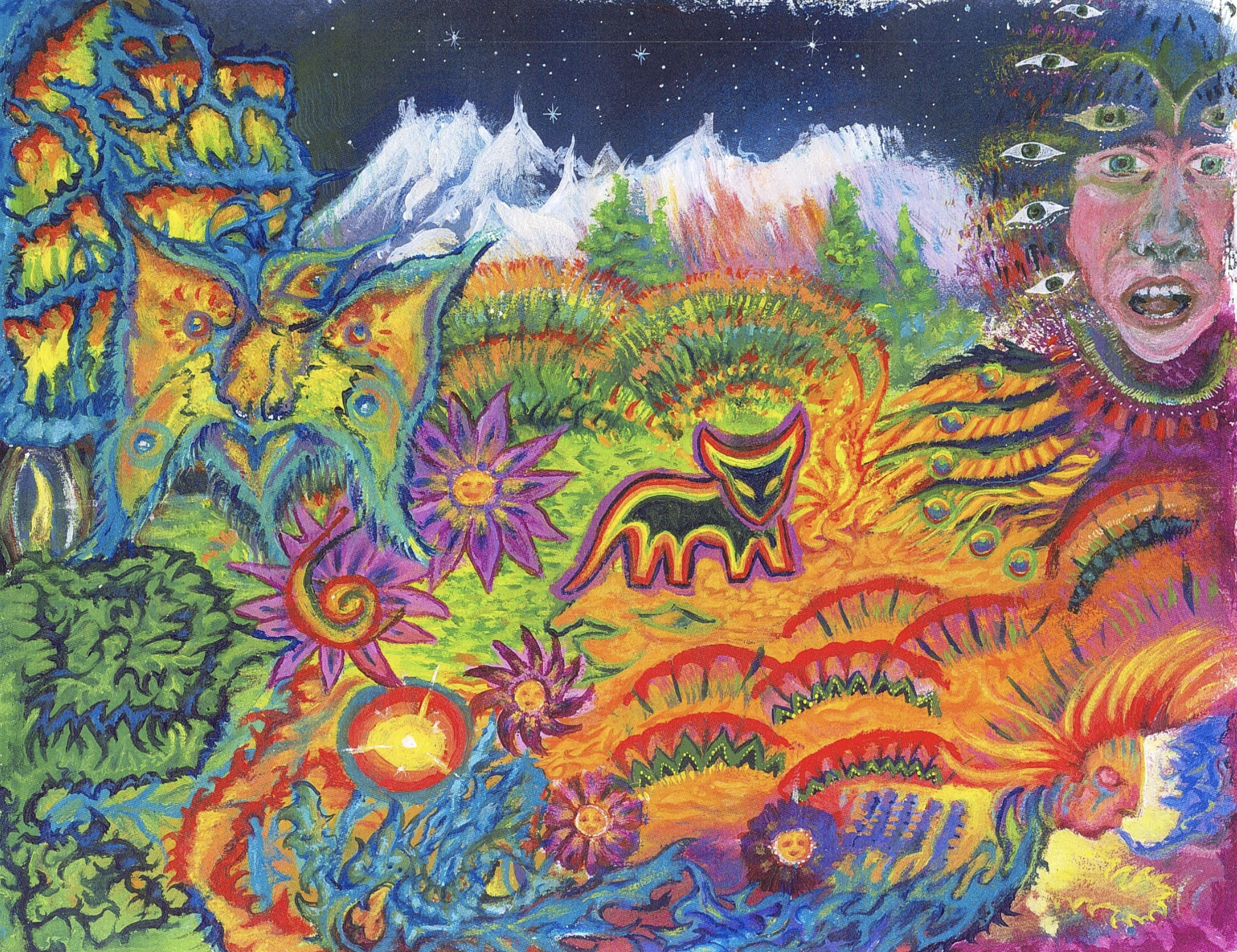 Thu 25 May 7.30-9.30pm ET (Circle Live – Free to Attend)

A group discussion on psychedelics+grokkistry and the disciplined use of psychoactive substances to expand one's understanding of the world.

Michaelangelo (my guest on Still Curious S3E4) will begin by sharing his experiences with ayahuasca, after which others will share their own experiences.

Whether you already partake in psychedelics or haven't and are just curious (like me!), this promises to be an interesting and enlightening discussion.
The event is being hosted on the Grokkist Network events platform. To RSVP and attend, join the network.

Image credit: "The Entity Ayahuasca in Disguise" by The Ungoogleable Michaelangelo
Highlights from the Network
During our 'What's My Red Thread' group course earlier this year, we discovered that several of us share a love for Douglas Adams' 'The Hitchhiker's Guide to the Galaxy' series. So now we're doing a group re-read and meeting every two weeks to geek out about it. If you want to join in, we're currently doing the second half of the first book.
Grace shared a visual journal of her experience of walking the Camino de Santiago
---
🍬 Snackables
Assorted awesome links, just because.
#1 - Philosophy Feuds: Freud and Jung
Gorgeously animated 4-minute video on how Sigmund Freud and Carl Jung's frenetic friendship tore itself apart. The world of philosophy has seen its fair share of feuds; the same creative team have another video on Jean-Paul Sartre and Albert Camus, once friends and collaborators, and their sharp falling out over differing political beliefs. These rivalries highlight the weirdness and rarity of true friendships, as Michel de Montaigne discusses candidly in his famous essay On Friendship.
#2 - AI is taking the jobs of Kenyans who write essays for US college students
Until ChatGPT, Kenya used to have a booming 'contract cheating' industry, where 'academic writers' can make $900 and $1,200 per month writing essays for US students and sometimes pretending to be them in online discussions. That income has now plummeted, but on the plus side, contract cheaters can now save money by using ChatGPT to generate content they previously outsourced to other freelance writers. A Rorschach test for whatever you believe about AI and/or education.
#3 - Improve Your Note-Taking with the Slip-Box Method
A good rundown of the 'slip-box' note-taking method (I prefer its much cooler-sounding German name, Zettelkasten), which is designed to help you "learn for the long run" by taking 'atomic' notes and then linking them together in a network so that eventually you "build up a treasure of smart and interconnected" ideas. Sounds very grokkist! I must confess I lack the discipline and consistency to do this sort of thing but I admire those who have it. (🙏 Emily M)
#4 - Multiple-timezone menu bar calendar that replaces multiple apps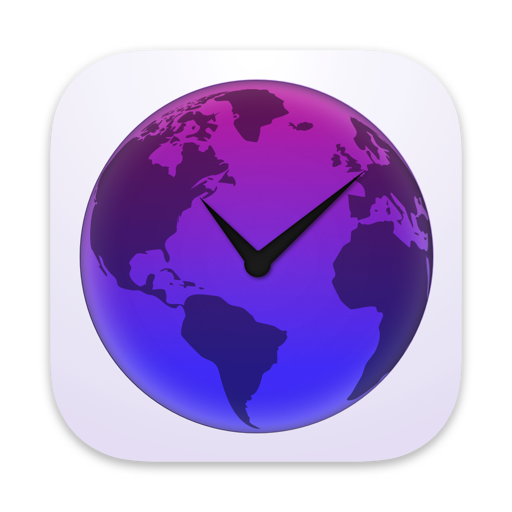 A pretty and full-featured MacOS menu bar app calendar app designed for people who work across multiple time zones. Multiple world clocks, easy-join events with various integrations, and lots of other thoughtful niceties you wish would come standard with default or 3rd party calendar apps. One-time purchase, no subscriptions.
#5 - Murder, mayhem, and grappling with colonial legacy - a podcast on Empire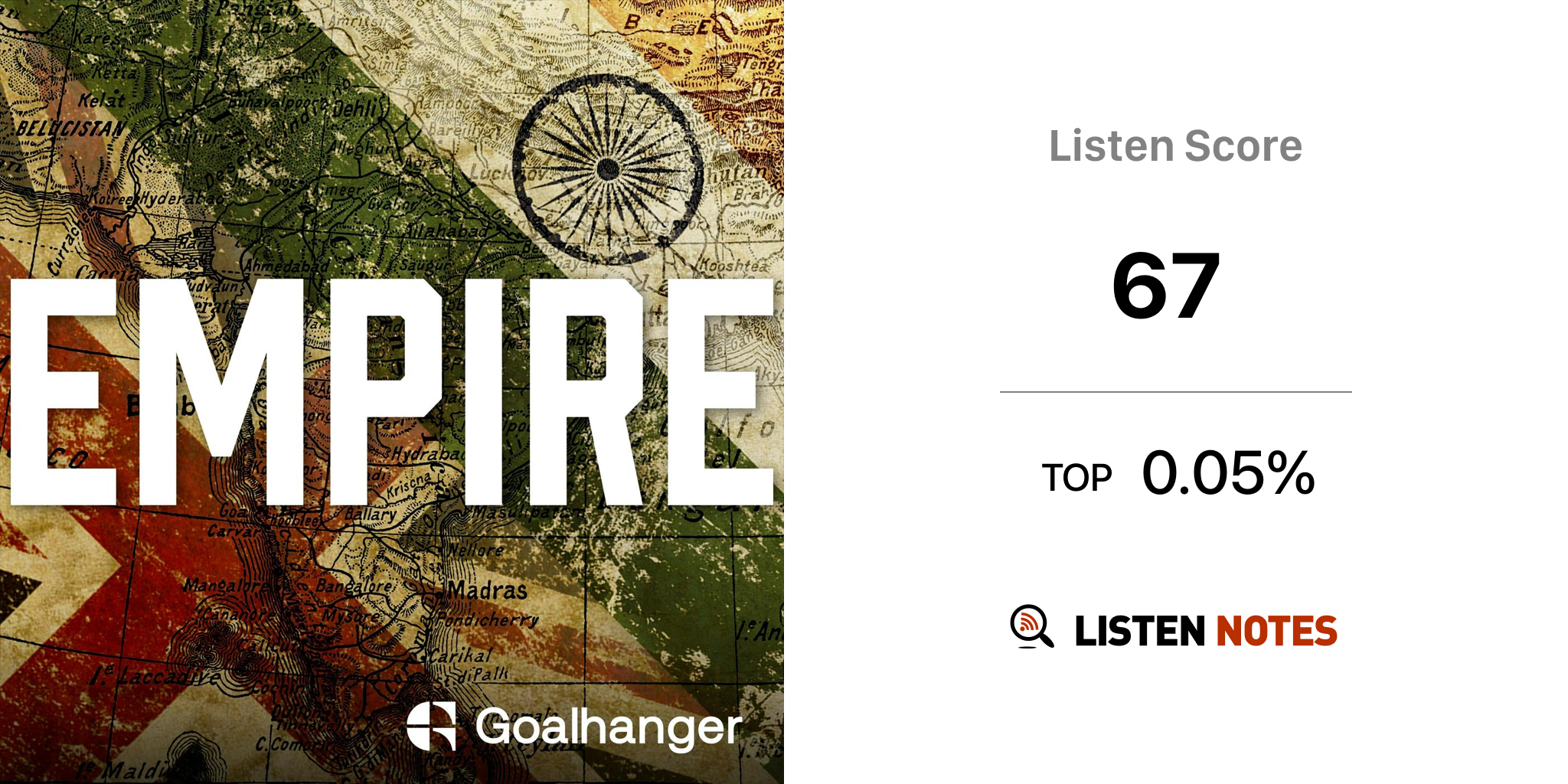 Podcast I have been binge-listening to recently. Historians William Dalrymple and Anita Anand explore the stories, personalities and events of empire over the course of history. Lots of well-researched murder and mayhem, and thoughtful navigation of the issues and challenges of colonial legacy today. To see if it's for you, I recommend diving in at the four-part series on the murky history of the Koh-i-Noor diamond.
🙋🏼‍♂️
Want to submit a snackable or be a guest editor for an edition? Reply or DM me.
---